Welcome to Eurocol - Collection of coins of the European currency
More than 50 coins a year
THE EURO IS AN EVOLUTIONARY CURRENCY
23 Member countries of the Eurozone can emit two commemorative coins a year, and sometimes a coin common to all the states, as in 2015 " on The 30 years of the European flag "
Each of these coins has its history, its reason for being and to appear in the currency of its broadcasting Country. Numismatist or not, everybody can, and has to be interested in the Euro for its cultural diversity and the significant number of its coins.
Enter and discover this common currency to more than 370 million Europeans - for the moment.
Discover the collection in 6 categories...
Presentation and reminders on the Euro, Europe and its former naming, their chronologies, Member states and micro States.

Presentation of Eurocol, its coins, limitations, marks and definitions. Notions of collection and copy
The coins of our currency, manufacturing and reading completes edges, obverses, lapels, characteristics, studios of engraving, designers
A study of the common faces - or European faces - and of their two versions
​
NATIONAL SERIES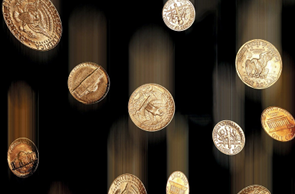 Description of every coin concerning the national series since 1999 and their possible variants.
COMMEMORATIVES COINS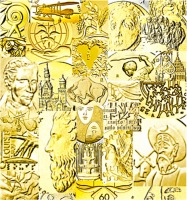 All the commemorative coins of each of the Member countries for every year since 2004
The detail of the particular series: broadcasts(emissions,issues) municipalities, Germany, Malta, Luxembourg, Latvia...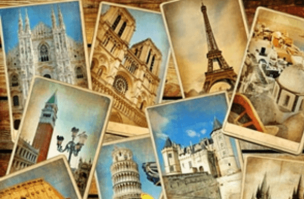 A synthesis of all the rooms(parts,plays), presented by Country - national, commemorative, particular


In appendices, a fast flying on the currencies of Member countries before the Euro and the history of the currency and the currencies of the World.

An update of Candidate countries in the entry in the EU and in the Eurozone according to their own position.

A succint glossary, and a lumber room where we find ... of everything, complete this presentation.


And don't forget ...

Do not leave the site without a visit on:
The Blog or the forum, leave your ideas, either contact the site, leave a note on the Guestbook, or join as Member; in brief do not hesitate and express yourselves.
Also use the system of stars at the bottom of pages, it is anonymous but useful!

Finally, You can follow the page of Eurocol on Facebook ...

YOU HAVE QUESTIONS CONCERNING OUR COLLECTIONS, OUR SITE?​
You are visitor n°