Forum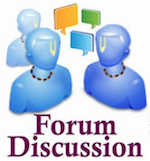 Get acquainted presented subjects
Propose a new subject ...
---
Categories
Periodically, a coin is presented here​
---
0 thread
1 Message
Last post by Adamimpanda On 10 Nov 2017 at 06:47
0 thread
1 Message
This part is dedicated to the exchanges.
It is essentially a question of presenting coins to be exchanged /t o look for.
Potential exchanges of coins between Internet users.

Exchanges of all kinds concerning the numismatics generally: history, peculiarity, anecdote ...

Eurocol wishes to integrate the exchanges of all the currencies of the World, besides the Euro, of course.

Photos or paintings can be used, and as an example, acquaint with potential exchanges of Eurocol
---
0 thread
0 Message
0 thread
0 Message
The Site of Eurocol is an image of a work made at first for a presentation" paper book ".

It is an association between:
- Text files Portrait A4 Word (or "Pages", the equivalent of Word to Mac) typify
- Of presentations Powerpoint (Keynotes of Mac) in 4/3 or sometimes 16/9 typify Landscape/.
- Other Excel files (Numbers), pdf, embellish with images any dimensions and every type, videos any format...
- The final document is a collection of 250 pages 24 x 30 cms in the size Portrait Word.

The depiction on the Internet is slightly different in the reading (sizes of writing, dimensions of the images, the videos).
The version 2017 will take into account these distortions and will correct them for a more fluid and regular vision of the pages of the Site.

I wish to have the opinion of amateur numismatists or concerning Pro content and form of the Site:

More details of such or such other coin, the important oversights, the possible anecdotes, knowledge which do not appear in the contents of the Site.

In brief, all which could be useful to refine the existing and increase the truthfulness of the information contained in Eurocol.

The opinion of creators of web sites is also eagerly awaited concerning the shape, the navigation, the internal and external links, the referencing and especially: what is lacking in this site to interest as much as possible of visitors.
0 thread
0 Message
0 thread
0 Message
12 Threads / 12 posts
9 Members / Latest member FJJ80