The official position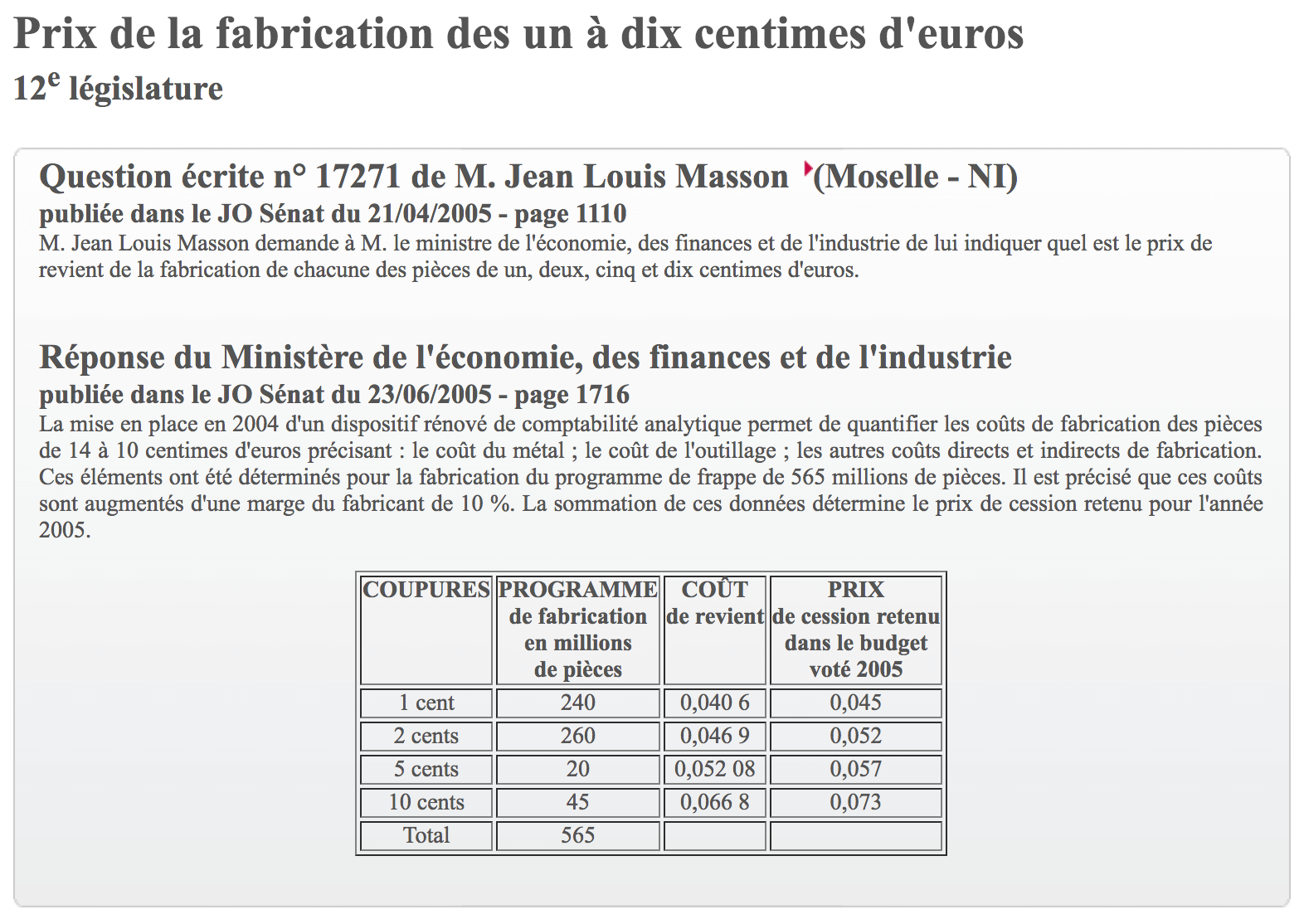 As can be seen, the cost of manufacturing copper parts exceeds their face value.

The Monnaie de Paris has a monopoly on the manufacture of coins in France. It is this public institution that resells the coins to the State. The latter then injects the currency into the French economic system. Each year, approximately 1.2 billion coins are invoiced to it. However, the State offsets this negative cost on large denominations: the price of a euro coin is about 15 cents. In this case, the State buys the coins at a much lower price than their face value.
No threads in this forum.
Start a new thread in The official position